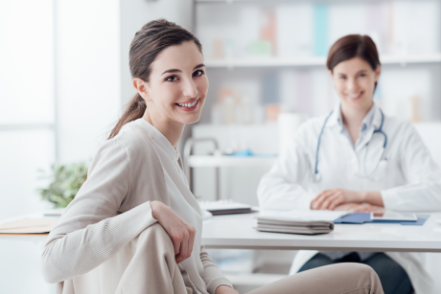 Roe v. Wade Overturned: Separating Fact from Fiction
It's been several months since the Supreme Court overturned Roe v Wade, and the nation is still confused about the results. Is abortion still legal? Will women die without access?
We want to share the facts about the decision and hopefully end the confusion.
All 50 States Banned Abortion – FICTION
The Supreme Court ruling returns the ability for individual states to determine their own laws governing abortion. The ruling does not mean that all 50 states have moved to abolish abortion.
Abortion Is Legal In Massachusetts – FACT
Abortion is still legal in Massachusetts. The state does ban abortion after 23 weeks and 6 days of pregnancy.
You can only get an abortion after 24 weeks in cases of life or health endangerment or a lethal fetal abnormality.
Women With Dangerous Pregnancies Will Die – FICTION
Some news sources state that because abortion is banned or restricted in particular states, women cannot receive the healthcare they need. The truth is the ruling does not deny pregnant women life-saving treatment if it is medically necessary.
In all states, women will be able to receive necessary medical care for conditions such as ectopic pregnancy and miscarriage. There are no laws restricting this care.
Minors Must Get Consent For Abortion In Massachusetts – FACT
A minor under the age of 16 must get consent from a parent or guardian before obtaining an abortion.
Teens Get The Majority of Abortions – FICTION
The latest statistics from the Centers for Disease Control (CDC) are from 2019. The CDC found that women in their 20s get more than half of the nation's abortions (56.9%).
Free Pregnancy Services
We provide free confidential pregnancy tests at First Concern Pregnancy Resource Center. A positive pregnancy test only indicates the possibility of pregnancy.
The American College of Obstetricians and Gynecologists estimates as many as 26% of all pregnancies end in a miscarriage. You need an ultrasound to confirm if you have a viable pregnancy. A viable pregnancy is growing with a detectable heartbeat meaning you haven't miscarried.
We can give you a referral for a free ultrasound with a clinic or other health organization in our community. Get the answers you need to make an informed decision.
Call or text your nearest location, or make an appointment online. We can verify your pregnancy, review abortion procedures, and talk about your other options. We're here for you.