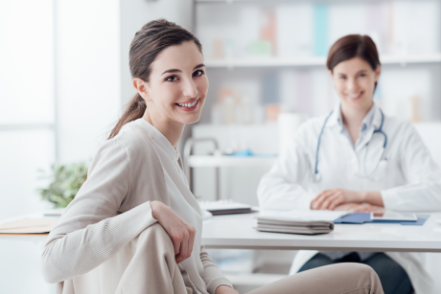 3 Things Needed Before an Abortion
If you think you might be pregnant and were not expecting it, it's normal to experience a range of emotions from anxiety to uncertainty. It's normal to be frantically researching different options on your phone while you try to find the ideal solution.
If abortion is one of the options you're considering, then read the rest of this article so you can make a plan of the best steps to take while you make a plan.
1. Pregnancy Test
If you haven't taken a pregnancy test, it's best to do this before you do anything else. It's recommended that you wait up to a week after your first missed period so that your body can produce hCG, a pregnancy hormone, at detectable levels.
If you're using an at-home test, make sure that it is unexpired and you're following the instructions correctly. It's important to be aware that there is a slim chance the test may be defective.
If you're worried about a false negative, we offer free pregnancy tests at no cost. We're happy to help you know when to take the test as well as provide one at our center and help you answer any pregnancy-related questions.
2. STD Testing
Even if you don't have any symptoms, it's worth confirming whether or not you have an STD and exploring treatment options. Having an STD while pregnant can pose additional risks to yourself and to the fetus.
It can also disqualify you from an abortion because having an STI with an abortion would increase your chance of developing Pelvic Inflammatory Disease.
At First Concern PRC, we offer STD information and can answer your questions.
3. An Ultrasound
An ultrasound is one of the most important health screenings a pregnant woman can take. This procedure can identify if the fetus is growing correctly (up to 20% of known pregnancies naturally miscarry), and confirm the gestational age, which is helpful as you try to formulate a plan.
While First Concern Pregnancy Resource Center does not offer ultrasounds at our facility, we work with local clinics and other organizations to provide an ultrasound at no cost to you. Contact us today to schedule yours!